Today care staff in Bath experienced what it is like to live with Dementia.
The Virtual Dementia Tour was invented 20 years ago in America by world renowned professional PK Beville who owns the non-profit company Second Wind Dreams owners of the VDT.  The Virtual Dementia Tour is medically and scientifically proven to be the closest that we can give a person with a healthy brain an experience of what dementia might be like.
By staff understanding dementia from the person's point of view we can change practice and improve the live of those we care for.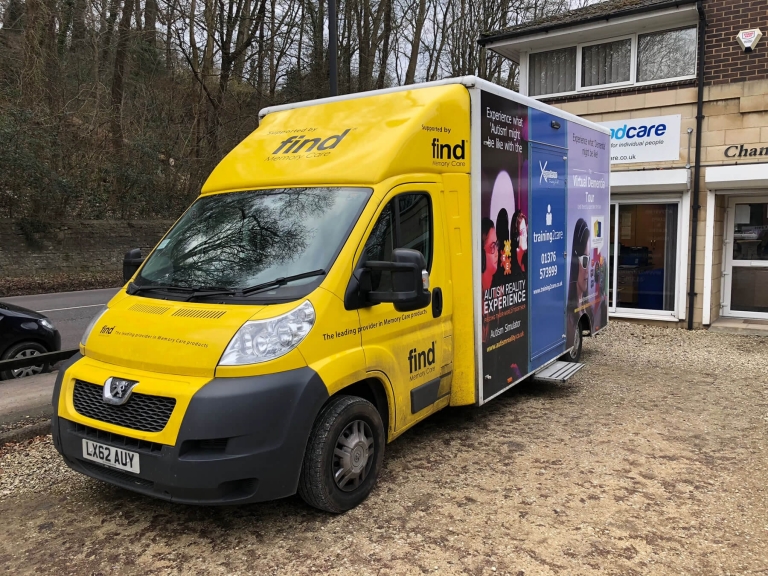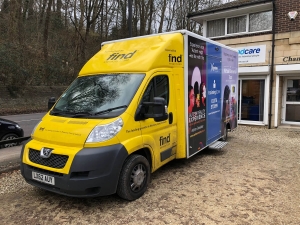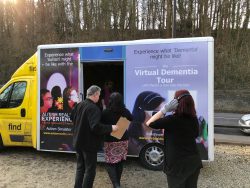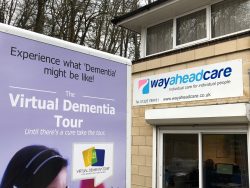 The Virtual Dementia Tour bus will be stopping off at our Taunton office in a few weeks.
For more information regarding the VDT see Training 2 Care's website.
http://www.training2care.co.uk/virtual-dementia-tour.htm